---
Enter Wall Street with Street Insider PremiumRequest your 1 week free trial here.
---
Corporate goal of over 250,000 registered users by Q4 2023
CARSON CITY, NV, Jan. 19, 2023 (GLOBE NEWSWIRE) — Via NewMediaWire – KYN Capital Group (OTC: KYNC) Takes The Next Step With Koinfold 2.0, The #1 Featured Wallet App Moving forward, many new features and a new fresh design make Koinfold 2.0 even more usable and functional. The updated release has been uploaded to the Apple App and Google Play Store and will be available for download in the next few days pending final approval.
Koinfold 2.0 has added some amazing features to become the go-to platform for all Crypto and WEB3 experiences. All in one wallet to bring revenue to the company in 2023 and beyond. Koinfold 2.0 will add tool tips (to help new users navigate the app more easily and understand its functionality better). NFT via Koinfold 2.0 is an app to start or improve your WEB3 experience.
Coinfold 2.0 plans to join over 300 retailers accepting crypto payments that generate Coinfold 2.0 revenue on affiliate fees. Koinfold 2.0 is launching a Metaverse platform that generates revenue from top artist ticket sales, events, concerts and games.
Koinfold 2.0 also offers signup with partners to get rewards and discounts through the app. Our anticipated goal is to onboard over 250,000 users by Q4 2023 and continuously grow his Koinfold 2.0 revenue through marketing, contests, social platforms and celebrities.
This adds to Koinfold 2.0's current support for Dai, Ether, ETH, Tether, Wrapped Bitcoin (wBTC), and Wrapped Ether (wETH), depending on the app user's region. Koinfold users can convert fiat to crypto in minutes on Ethereum mainnet, Polygon, Optimism and Artibrum.
KYN Capital Group CEO Rick Wilson announced: Koinfold Pay is committed to MoonPay and its strength in the crypto market. By using MoonPay as a payment platform, Koinfold 2.0 is relieved of its liability and users are protected by one of the world's most reliable and secure cryptocurrency platforms while conducting transactions. Moonpay is a leading payment processor for crypto on-ramp and off-ramp, not a crypto wallet that competes with Coinfold. We are proud to work with such a great company as MoonPay. "
Koinfold 2.0 is a free download from the Apple App Store or Google Play.
About KYN Capital Group, Inc. (KYNC)
KYN Capital Group, Inc. (KYNC), a Nevada company, is a major holding company dedicated to being an industry pioneer committed to acquisitions in the entertainment, blockchain, cryptocurrency and touchless payments sectors. Company. Leveraging the expertise of its highly skilled team and developers, KYNC creates a cohesive force when formulating market and business strategies, ensuring that it stays ahead of the curve to advance the company in the market. To do.
Follow KYN Capital Group, Inc. (KYNC) on Twitter @. https://twitter.com/kyncap
Follow https://kyncap.com
Follow Koinfold™ on Twitter
https://www.twitter.com/koinfold
Safe Harbor Statement:
Certain statements made in this press release constitute forward-looking statements that are based on management's expectations, estimates, projections and assumptions. Words such as "expect," "anticipate," "plan," "believe," "plan," "estimate," and variations of these words and similar expressions are forward-looking statements. It is intended to identify the description. Forward-looking statements are made pursuant to the safe harbor provisions of the Private Securities Litigation Reform Act of 1995, as amended. These statements are not guarantees of future performance and involve certain risks and uncertainties that are difficult to predict. Accordingly, actual future results and trends may differ materially from those projected in the forward-looking statements due to a variety of factors. All forward-looking statements speak only as of the date of this press release, and the Company makes no forward-looking statements to reflect changes in events, circumstances or expectations after the date of this press release. We undertake no obligation to update or publish revisions to the statements. release.
Contact: KYN Capital Group, Inc. (KYNC)[email protected]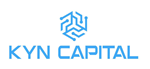 Source: KYN Capital Group Inc.