This year has been a pretty good year for crypto so far. Many positives have been pointed out, from the rise of altcoins to the skyrocketing total market cap. On Thursday, Bitcoin was the talk of the town again. The largest cryptocurrency on the market has broken through one of his toughest psychological barriers: $18,000.
After posting a 4.5% gain over the past 24 hours, BTC was trading at $18.1k at the time of writing.
Currently, according to the latest data from Glassnode, a fairly large amount of BTC has been acquired between $16.5k and $18.2k. The sharp spike noted by the supply of profit metrics justified the same.
This may look positive, but it has a gray lining. Over the period from November 2022 to early January 2023 he lost more than half of the circulating supply. Thanks to the current rally, more than 13% of his supply is back in profit.
As you can see below, whenever this metric spiked sharply, it was followed by a dramatic drop. Most of the time, prices follow the same downward trend. Therefore, a similar scenario is likely to materialize in the coming days.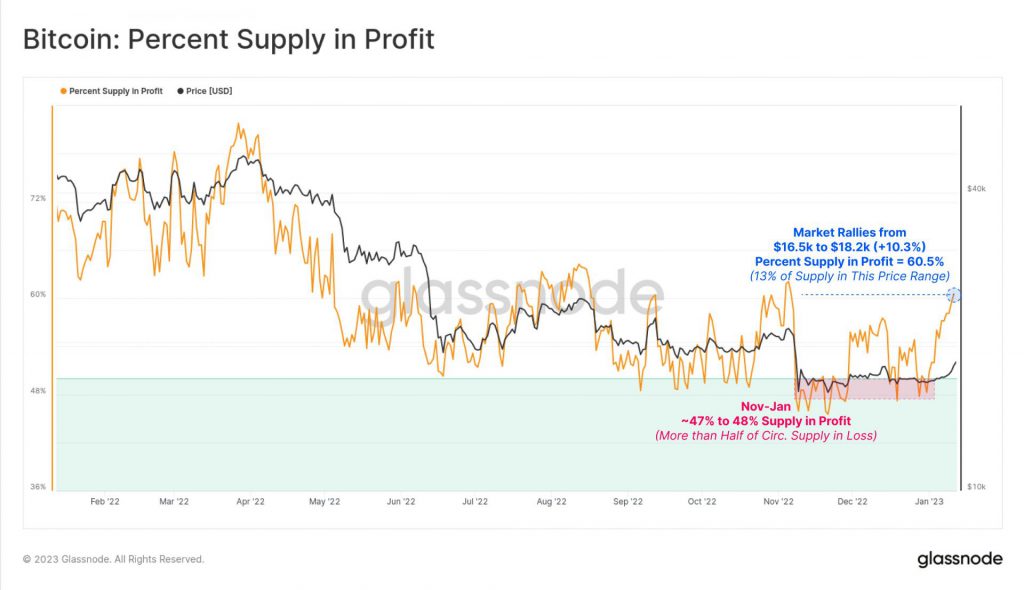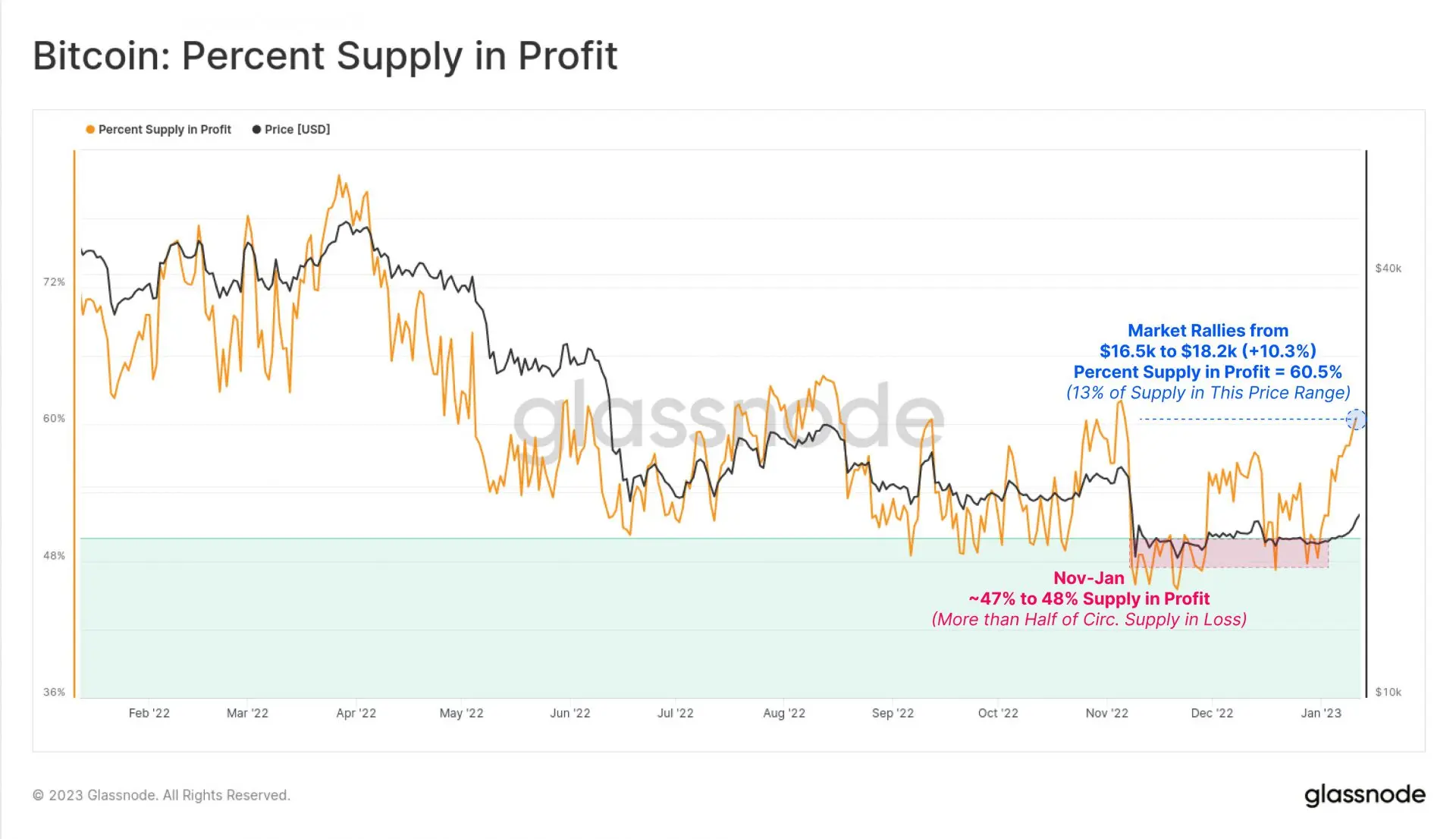 Data from Santiment reveals that participants have already started posting profits. Most recently, Bitcoin reached his highest daily profit-taking rate since March 2022, justifying the aforementioned explanation. So if such behavior patterns continue, the road to retracement will automatically be paved.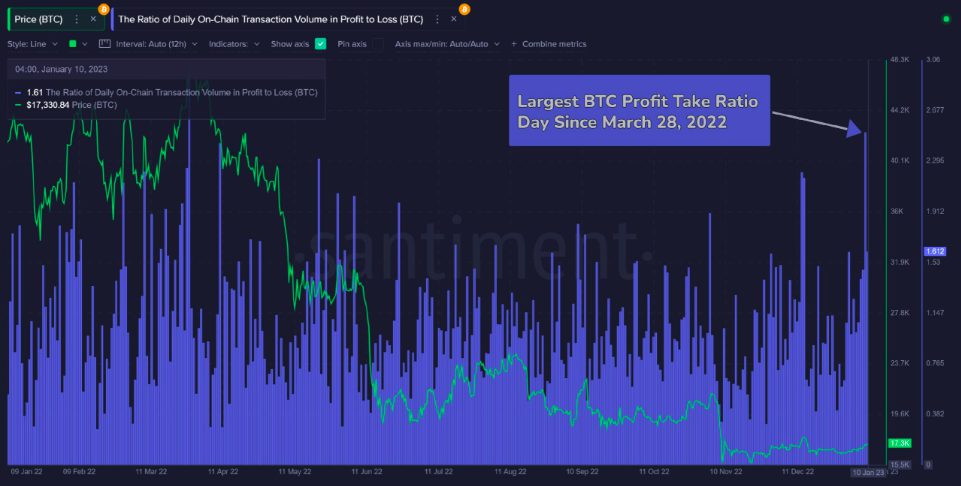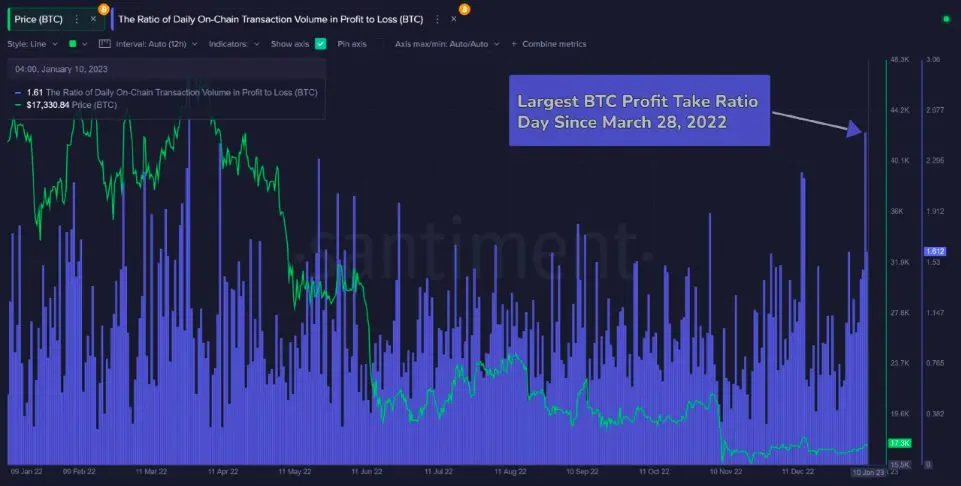 Also Read: 5 Cryptos To Watch This Week
Hope Glimmers
Aside from profit booking, another interesting trend was discovered at press time. Large market participants were seen accumulating tethers. According to Santiment,
"Tether, the top stablecoin by market cap, continues to see growth from sharks and whales that are packing up for the next bull run. It has an address and is only 1% off its all-time high."
The aforementioned highlighted behavior clearly points to the fact that participants are accumulating dry powder by adding tethers to their bags and eventually converting them to Bitcoin. Doing so will help drive maximum cryptocurrency recovery and achieve higher highs.
However, the same thing does not happen overnight. Patience is the only key at this stage.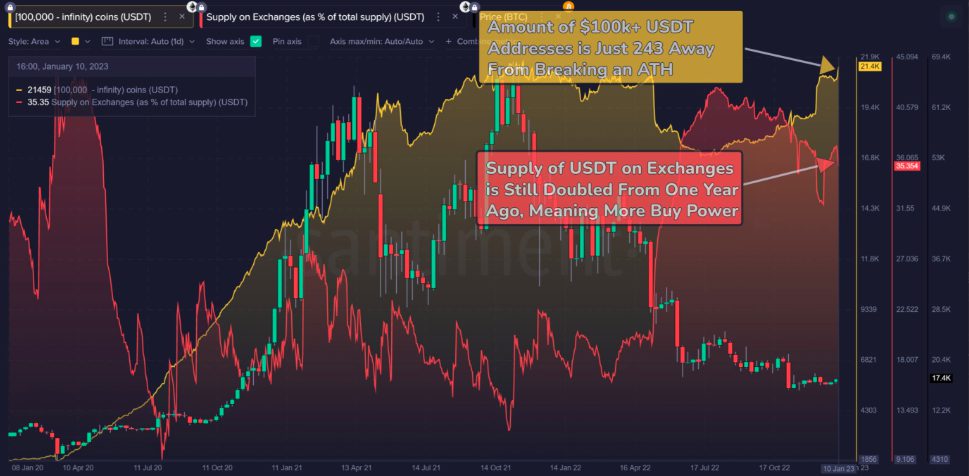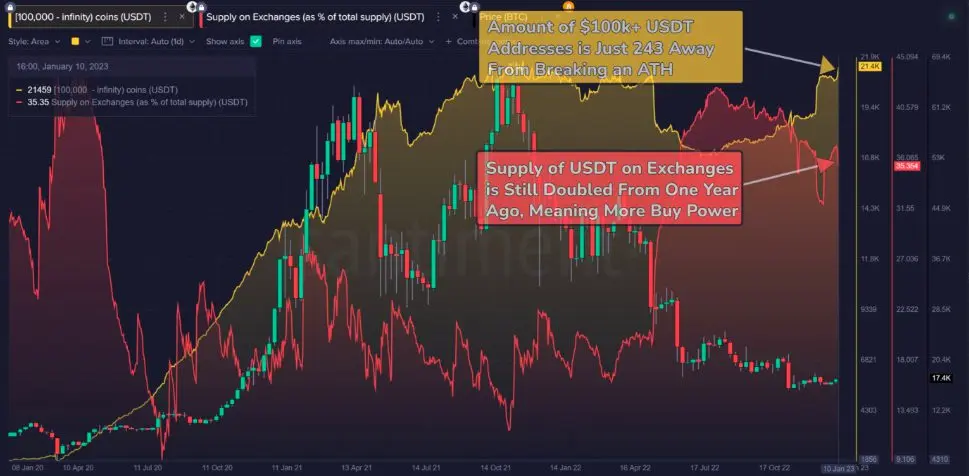 Also Read: Will Bitcoin Face a 'Bullish Trap' in Post-December CPI Figures?